Are you a passionate machine embroiderer?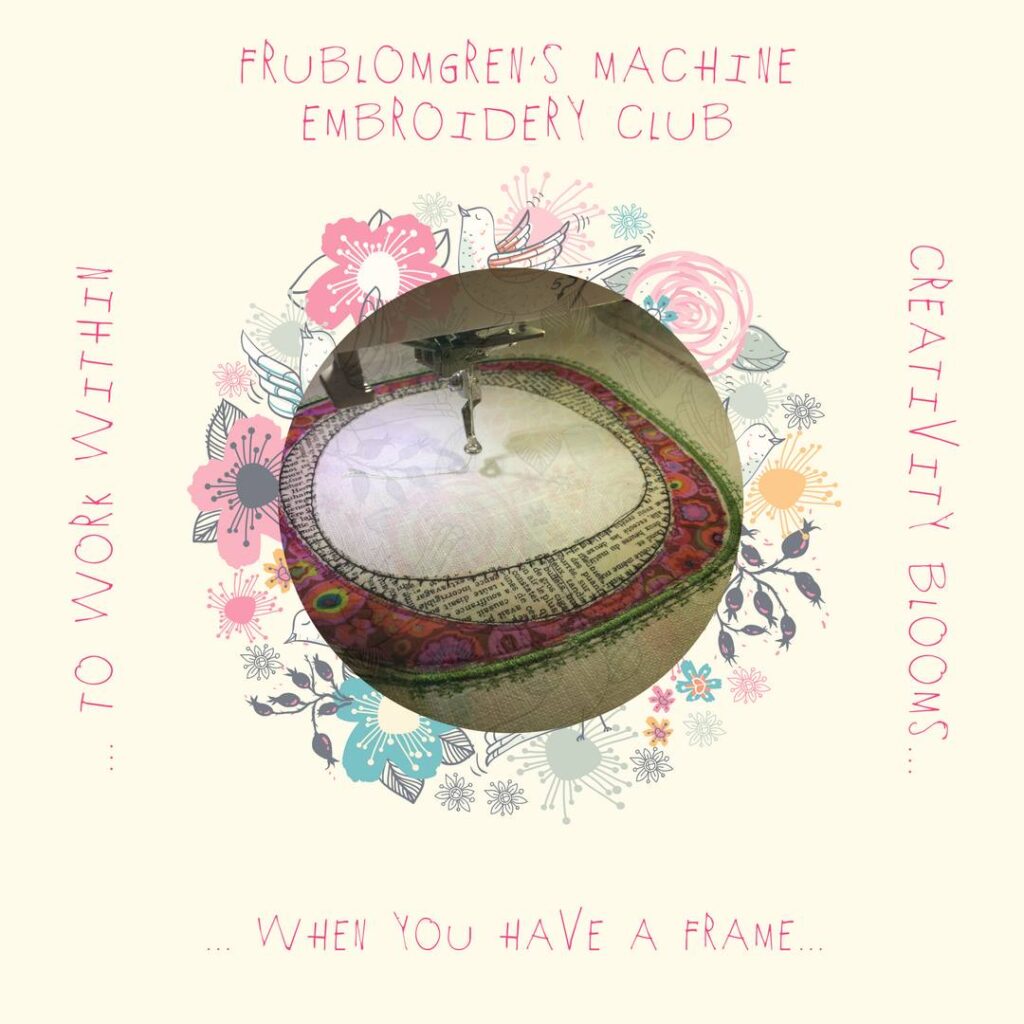 And do you also like to look for new ways to implement machine embroidery in your textile creations?
Then look up my Facebook Group fruBlomgren's Machine Embroidery Club
We are an international creative community of embroiderer and sewists from all over the world – caring and passionate people who love to share what we make with fruBlomgren embroidery designs.
We would love to welcome you in 🙂
fruBlomgren's Machine Embroidery Club is also the place, where fruBlomgren quite often invite you in on competitions and from time to time give away freebies, when something simply has to be shared.
My Motto in this club is:
CREATIVITY BLOOMS WHEN YOU HAVE A FRAME TO WORK WITHIN.
In this club, you could say that that 'frame' is a fruBlomgren Embroidery Design – and then it is SO EXCITING to see, how you lovely, different and creative people out there MAKE MY DESIGNS 'your own' with your choices of colours and fabrics – and also where and how my designs are used on bags, pictures, pillows, garments, cards, lamps, shoes – yes, all the thinkable and unthinkable ways you can use machine embroidery for. The only limitation is the size of the hoop and whether an item is 'hoopable' – and then there is always the possibility to make the embroidery as a patch and to place it everywhere.
Let's spread the love for MACHINE EMBROIDERY